Scouting can take place anywhere – even in the comfort of your home! As Scouts, we're ready and able to adapt to any situation. We've compiled a series of "Scouting at Home" resources to help you continue the adventure from online Merit Badges to 30-day challenges.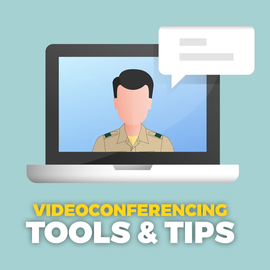 Your Guide to Videoconferencing
Unit meetings, Boards of Review and Scoutmaster Conferences don't have to be put on hold just because we're practicing social distancing. These Scouting essentials are critical when it comes to Scouting daily and getting ready for summer camp.

While you might not be meeting as a unit, videoconferencing is a great way to hold den, pack, troop, patrol and crew meetings as well as Boards of Review and Scoutmaster Conferences.
Click HERE for a guide to videoconferencing.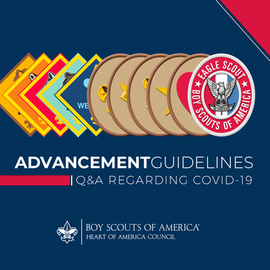 Your Guide to Advancement
Have advancement questions? We have advancement answers! The unprecedented situation created by COVID-19 has led to some advancement changes and extensions across all programs.
From Cub Scouts to Scouts BSA, we've compiled a comprehensive FAQ on everything you need to know to help your Scouts continue their Scouting adventure at home.
Click HERE for new guidance on advancement during COVID-19.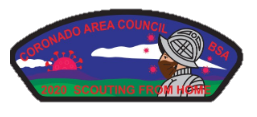 Scout Law Challenge for CAC
Council would love to see our scouts Scouting from Home, so we have created the Scout Law Challenge!!!! There are 12 points to the Scout Law, and there are 12 challenges to complete for this challenge. The challenge starts today and goes through the end of May. The best part..... everyone who completes the challenge will get a free patch depicting our very own Coronado staying safe with his mask while social distancing!!!! Forms for the challenge can be found on the Coronado Area Council website, or I will share a jpeg copy in the comments. Forms will be turned in to Unit Leaders who will sign and request the shoulder patches from council. We hope to see LOTS of pictures of our CAC Scouts!!!!
Earn a cool, one-of-a-kind patch and stay active during social distancing by taking part in this challenge. Scouting doesn't have to just take place in a Monday night meeting! The adventures can continue with your own when you Scout at Home!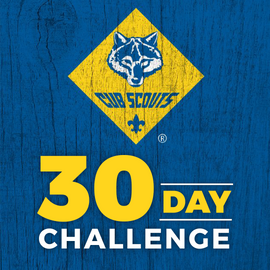 Cub Scout 30-Day Challenge
Introducing the 30-Day Cub Scout Challenge, a great way to keep your Scouting skills sharp without leaving home.
Packed full of adventure and elective requirements, use this daily checklist as a roadmap to rank advancement.
Click the appropriate rank link below for for your scout's 30 day challenge!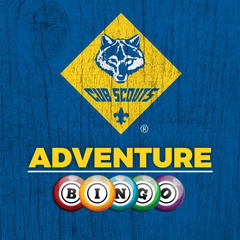 Cub Scout Adventure Bingo
Enjoy daily adventures at home with activities to "do your best!" Download our our Cub Scout Adventure Bingo card and let the fun begin.
Each activity enhances the fun of Scouting ranging in adventures from developing healthy eating habits to art projects for the entire family.
Click HERE to download BINGO card.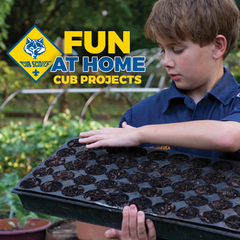 At Home Cub Projects
While the majority of public places are closed, Scouts can still meet virtually and serve others a number of ways. From gardening to trying out a new recipe, the possibilities of at home adventures are endless!
Check out this list of FUN and "Cub approved" activities from our friends at Scouting Magazine by clicking HERE.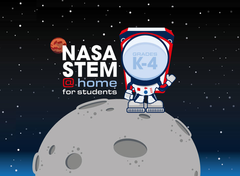 NASA STEM @ Home For Students Grades K-4
NASA STEM at Home for Students Grades K-4 click HERE
STEM Activities for Families click HERE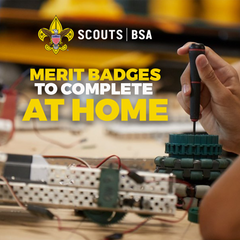 Home Merit Badges
Continue your Scouting journey by earning merit badges without leaving the house.
Scouting Magazine has compiled a list of 58 merit badges that Scouts can begin work on and complete from home. Some may require special materials, but all are powered by determination and imagination!
Click HERE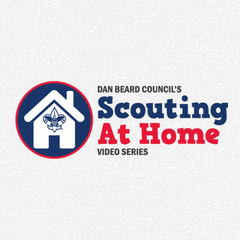 Scouting at Home - Dan Beard Council
Our friends at the Dan Beard Council are offer Scouting units and families opportunities to participate in activities from the comfort of home through new weekly videos.
Check out their "Scouting At Home" video series with weekly updates and resources for every Scouting program.
Click HERE for video series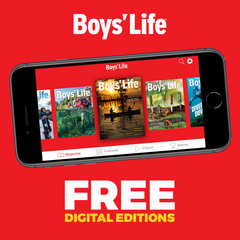 Boy's Life FREE
Take the adventure to your smartphone. For a limited time only, the BSA has released an entire year's worth of Boys' Life issues for FREE via their app!
Find projects you can create from home and stories that will take you on adventures all over the world. 
Click HERE to download the app.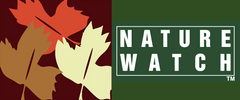 Nature Watch
Free Download and Print Animal Track Poster and Instructors Guide
The poster shows front and hind tracks of 16 common North American Mammals. Developed in collaboration with a tracking expert and a sketch artist, it does an incredible job of illustrating the 3D impressions that animals leave behind! Learners can compare, contrast and identify! Numbers next to each track correspond to a legend at the bottom.
Click HERE for downloads.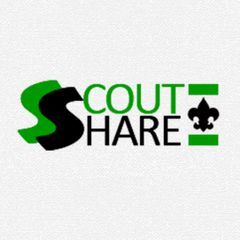 Scout Share
A resource sharing site for Scouting BSA organizations. Scouting with Remote Utilities, Tools, Ideas and methods to continue Scouting when Scouts cannot be in the same place.
Click HERE to access the site.