Commissioners are district and council leaders who help Scout units succeed. They coach and consult with adult leaders of Cub Scout packs, Boy Scout troops, and Venturing crews. Commissioners help maintain the standards of the Boy Scouts of America. They also oversee the unit charter renewal plan so that each unit reregisters on time with an optimum number of youth and adult members.
Unit commissioners provide guidance and advice for the packs, troops, teams, or crews they are assigned to serve.  If you are interested in serving as a unit commissioner, please contact your district commissioner or district executive.
2017 Heart of America & Area 5 Commissioner College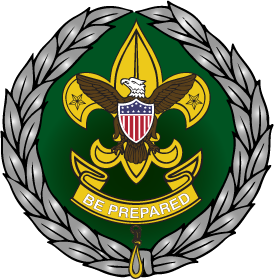 Log a Commissioner Visit
Click the following link to log your unit visits: my.scouting.org
Click HERE to see a picture tutorial on how to log your visits
---
COMING SOON - 2017 Commissioner Meeting Dates:
DATES FOR 2017 COMING SOON!!
---
Commissioner Scorecard
---
Commissioner Meeting Conference Call Information
1-712-775-7031   Dial In Number
801-683-967        Meeting ID
---
Commissioner Resources
---
Coronado Area Council Commissioners
The goal of the Commissioner Staff is to help every unit succed.

The Journey to Excellence tools are the measurement metrics used to help units deliver the best possible program to the greatest number of Scouts.

Coronado Area Council Commissioner - Ed Chandler

Buffalo District Commissioner - Scott Barnum

Konza District Commissioner - George Wyatt

Tomahawk District Commissioner -

Triconda District Commissioner - Rick Kinion

Wheatland District Commissioner - Cliff Denny