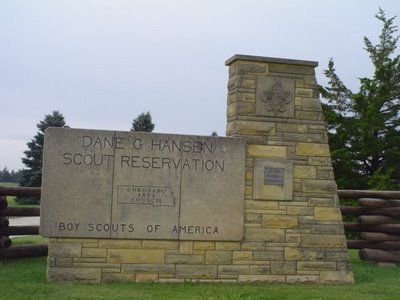 In 1965, Dane G. Hansen purchased 270 acres of land adjoining Kirwin Reservoir near Kirwin, Kansas as a camp facility for the educational use of the Boy Scouts of America.
The Dane G. Hansen Scout Reservation, located on the south shore of the Kirwin National Wildlife Refuge offers the beautiful scenery of the open prairie environment. Camp Hansen offers outstanding facilities and has a rich tradition of exceptional staff members.
Camp Hansen is the setting for many events including Cub Adventure Camp, Scouts BSA Resident Camp, TOSS Camp, and NYLT. Programming includes over 35 Merit Badges, nine of which are Eagle Scout required. Trail to Eagle, the first year camper program, offers most of the requirements for Tenderfoot, Second Class and First Class. Other programming includes kayaking, snorkeling, ATV, shooting sports, 3D archery, COPE, mountain boarding, mountain and BMX biking, as well as a variety of other camp programs.
Camp Hansen offers shooting sports facilities, 2 heated and cooled cabins, technology center, ATV's, waterfront, campsites, and climbing tower. 
Camp Hansen is a year round camp that welcomes all groups.
Click HERE to make a reservation at Camp Hansen.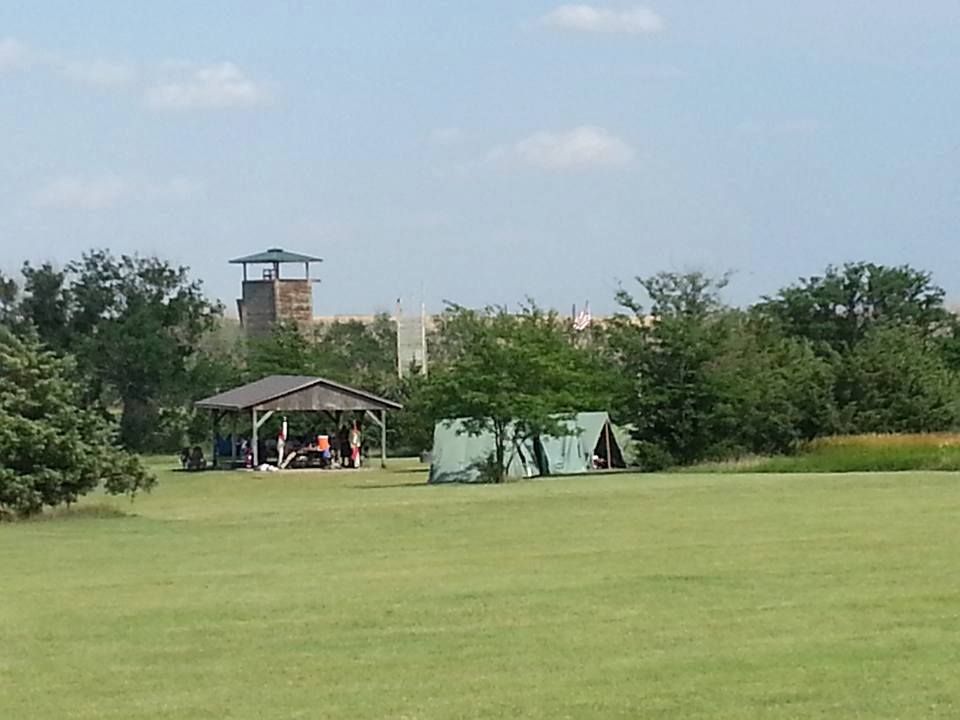 Campsite with Climbing Tower in Background