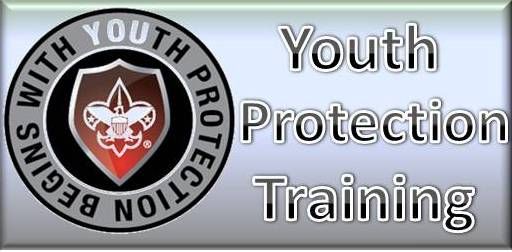 Youth Protection Training Update
Some of you may have heard that BSA has launched a new and improved Youth Protection Training, hitting the market in February.  The first thing I would share is that the training is outstanding.  It has been updated and expanded to address issues that we currently face in all youth programming, such as bullying, electronic communications, and misuse of social media.
One advantage of the new training is that it will replace the level specific YPTs.  So, there will no longer be a Scout YPT, Venturing YPT, and Exploring YPT.  YPT2, as it has been nicknamed will replace all former Youth Protection courses.  It will be required to be retaken every two years- although as a council, we would still highly encourage annual renewal.
BSA has set a timeline and is asking each of us to complete the new training by October1, 2018.  The course can be found online and is available to take immediately.  The traditional face-to-face course is available and we have started offering them.
We know that some of you have solid connectivity and technology, and this course will be straightforward for you.  We would ask that if you are comfortable with your technology, please jump in and give YPT2 a test drive.  It takes a little bit longer than the old training but is certainly worth the extra few minutes.
If you experience any issues with the course, please contact your District Training Chair or your District Executive.  They will have taken the training and can provide assistance.  As always, feel free to contact me as well. 
The other option is an in person session and we will be coming to you.  Several years ago I spoke of "Just in Time" delivery of training and how we felt that we needed to work with you, when you needed it.  That promise still stands.
Your District Training Chairs are dedicated to the ideals of Scouting and to the importance of quality training so that you can deliver the best possible program.  Please connect with them as we move through this together.
We have shared that 100% Youth Protection Trained is an expectation.  It is our shared commitment to the safety of our youth…  Our statement that we believe in our mission.  We will work with you to realize that expectation.
As always, let me know how I can help.
 Mike Gross
Camp Director, Council Training Chair                                                                                                      Coronado Area Council, BSA                                                                                                                                 
michaelgross@usd475.org                                                                                                                      785.210.5079