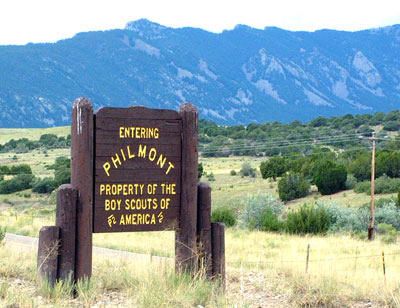 The Council has a 7-day Philmont Trek for the Summer of 2021. The dates are: 6/11/2021 – 6/19/2021. Troop 121 in Atwood has a 9-day trek and they have 3-4 openings for scouts and an additional leader. The dates for their trek are: 7/18/2020 – 7/28/2020. If you are interested in going with Troop 121, please contact Tim McFee at mcfeetim@yahoo.com or 785-626-4256. You can also contact me and I will pass the message along. I would like to give you some information to pass on to your interested Scouts and Parents.
Dates: 6/11/2021 (Friday) – 6/19/2021 (Saturday)
Fees: The registration fee per person is $720, which pays for all meals while at Philmont. People sometimes express concern with the fee, until they go on a trek. After the trek, they realize why they charge $720. We will have some crew equipment and food costs, but we can work to borrow equipment and minimize the extra costs. To save a spot, we would need a $100 deposit per person, and $310 would be due by 10/1/2020, and $310 by 3/1/2021.
Age: Scouts must be 14 years old by 6/12/2021 or be 13 years old and have completed the 8th grade.
This will be a coed trek for all scouts and venturers. We have two adult leaders and would welcome two more, and as this is a coed trek, we do need a female leader over 21. If you know a person that might be interested, please let me know.
If you would like to reserve a spot or have questions, please reach out so I can answer your question or send information for the deposit payment.
Dustin Taylor
Coronado Philmont Ambassador
coronadophilmontambassador@gmail.com
785-410-3773 Cell