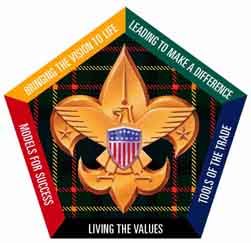 We are disappointed to announce we have decided to postpone the 2018 Wood Badge course to 2019.  Further details on dates will be decided on and announced as soon as we have them ready.  If you have registered for the 2018 course you will receive communication on your options in the next day or two.  If you were planning to register for the course please keep an eye out for the new dates.
We are deeply disappointed to have to announce this however it is in the best interest that we do so.  You deserve a quality Wood Badge experience and it is hard to provide one with a less than full course.  Our staff has worked hard to prepare for you and no doubt will be much more ready for the 2019 course and you will benefit from that.
If you have any questions please contact the council office.