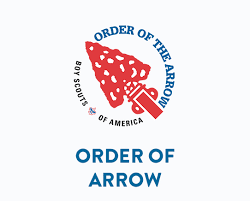 Join us the weekend of August 24th-26th, 2018 at Camp Hansen for a weekend of fun and fellowship. 
Fall Fellowship weekend is an opportunity for both newly selected and current members of the Order of the Arrow to conduct service at Camp Hansen, share in fellowship, and learn more about what it is to be an Arrowman. It is an opportunity for Arrowmen to gather together and celebrate the past year in the lodge, learn more about how you can serve Scouting and the Order of the Arrow, have fun.
NEWLY ELECTED ORDEAL CANDIDATES: This is your last opportunity to complete your ordeal and join our Lodge this year.
BROTHERHOOD CONVERSIONS: Ordeal Members:  After you have been a member of the Order of the Arrow for at least 10 months, you may seal your membership in the OA by doing your Brotherhood Conversion at this Fellowship.
Register now by clicking HERE.